we brand wines
Focus on what you do best—making great wines. We'll handle the rest.
EXPERIENCED TEAM
Our experienced team is made up of some of the most creative and knowledgeable branding experts in the industry. Don′t just take our word for it though. Put us to work for you and let the results speak for themselves.
TRACK RECORD
Our growing client base and near perfect retention rates speak to the quality and effectiveness of our services. Stop wasting time and money on ineffective marketing tactics and start getting results from true strategic branding.
DIGITAL Marketing
Our cost-effective digital marketing strategies get insanely great results. From Search Engine Optimization to Social Media Marketing, high-conversion email campaigns to PayPerClick advertising, find out which strategy is best for you.
WE'RE PARTNERS
One of our top priorities is customer service. We take the guesswork out of each project, making every process an easy one for each client. We want you to know what we′re doing, how we′re doing it, and (importantly) why we′re doing it.
WINE BRANDING IS OUR THING
Bacca Branding is made up of some of the industry's finest talent, and that defines our company from the inside out. Collectively we have more than 60 years of Branding and Digital Marketing experience. Let us put that experience to work for you.
Exclusively focused on the wine industry
Strategically located in Paso Robles, California, Bacca Branding is fast becoming one of the leading wine brand design firms in country. We specialize exclusively in brand work for the wine industry, and offer a full suite of services. Our team of multidisciplinary experts can help guide you through Brand Strategy, Identity Generation, Logo & Label Design, Copywriting, Digital Marketing & Email Campaigns, and Website Design. Whether your winery is just producing its first juice, or if you're established but in desperate need of an effective digital marketing strategy, we'd love to talk you.
Brand Strategy

Logo & Label Design

Digital Marketing

eCommerce Websites
Our Team
Bacca's team brings decades of combined experience in branding and creative experience. Their distinct (and distinctive!) backgrounds help create inspired collaborations, tailored to our client's individual needs.
ANTON ROSS
Creative Director
Anton has deep expertise and years of experience in branding and digital marketing. He is a master of Google Analytics and data dissection. His PPC campaigns generate 4x or better ROI. His espresso wakes the dead.
With an MFA from the Tish School at NYU, Laura Maxey continues to explore the graphic language of design for both Web & Print. She brings an exceptional eye and hand to all design-related projects at Bacca. Her Lamb Shawarma is better than yours.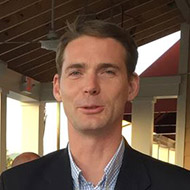 Robert Cecil
Code Phreque
Robert speaks Code. And Canadian (he's the politest fellow you'll ever meet, eh!). He lives for PHP, SQL, Javascript, CSS and other ephemeral programming languages. In a former life he was a chef, so his Steak Tartar will always be better than yours.
Jim Panehal
Business Development
Jim spearheads all strategic sales initiatives for Bacca. His people skills are unmatched, and his gray matter is always on. He's a Notre Dame grad, yet not very Irish. His old Lincolns were way sweeter than your current ride.